All About JPS Photo Restoration
From The Beginning…Some Background And A Bio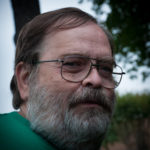 My name is James Smock, JPS Photo Restoration's owner/operator, and I've spent most of my life around cameras and photographs. I've spent over 40 years as a photographer and family history researcher and I've seen firsthand the joy that photos bring to people's lives. I've scanned and restored thousands of vintage images and I'd love to help you preserve and restore your life long memories and bring them into the digital age.
I started out as a photographer in the mid 70's, shooting weddings and portraits as well as many family photos. I've been fortunate enough to have my photos published in newspapers, trade papers, textbooks and periodicals in the United States and several countries in Europe as well as many photos included in technical reports for some of the largest corporations in this country.
In the later years, I've specialized in event photography, documenting hundreds of events, mainly in Texas. My goal as an event photographer has always been to tell a story that people can look back at and remember the good times. And in 50 or 100 years, their grandchildren can look back in time and get a small glimpse of grandma and grandpa's life.
Some of those years of memories including about 60,000 photos are on the JP Smock Photography Photo Gallery website.
I began doing genealogical research sometime in the late 70's in a quest to find my grandfather who I hadn't seen since I was 2 years old. That led me into a lifelong passion for documenting my family history. Over the years, I've preserved my family history by scanning and restoring vintage photos and writing many short stories about my life and my family.
I served as president of the Polish Genealogy Society of Texas from 1998 to 1999 and I started the original PGST website which officially opened on January 1st, 1998.
As the photographer at St. Mary's Catholic Church in Plantersville for 15 years, I took over 30,000 photos in and around one of Texas' most beautiful painted churches. I also created the original smsj.org website in July of 2001 and St. Mary's Photo Gallery a few years later .
In October of 2007, I launched the Polish Texan website which I still operate. This website documents Polish Texan history, culture, news and current events along with a genealogy section of the Poles who call Texas home.
The research and information presented on the Polish Texans website has been used by many individuals and organizations, both in the US and Europe. When the Denver Broncos won the Superbowl in 2016, the major news organizations in Poland used an article I wrote titled "Gary Kubiak And His Bremond Polish Texan Roots" as background information on the Polish American coach from Texas who won the Super Bowl.
For over 20 years I bought and sold used cameras, projectors and photographic equipment on eBay under the user name Tex and on my surplus website. I've owned (sometimes for a very short time) and handled tens of thousands of different cameras, lenses, projectors, darkroom items, copy stands (old school scanners) and other photographic items. Although I no longer sell equipment, I do still sell vintage photographic manual reprints at Tex's Surplus Sales, a website I started under the original name of Tex and Cherry's Trading Post in March of 2002.
As a retired photographer, you might still see me out shooting an event or two and I still maintain and take photos for a few websites such as Polish Texans and Polonia Restaurant and Food Store
A Simple Mission
Quite often I hear of families who have lost their precious photos and other memory items to fire, flood and poor storage conditions. I'd like to help you preserve and restore those memories so you and your family can enjoy them for many generations to come.
Services
I offer a lot of different services aimed at helping you preserve, restore and show off your life long memories through digital presentation. All of these services have one thing in common, the personal attention to each individual item that is scanned or restored.
I scan your memories with top quality equipment, color calibrated scanners and monitors and an attention to detail. Your original media is not run through an assembly line scanner and I don't have a building full of employees. I listen to you, the customer and strive to satisfy your expectations.
My services include:
Digital Repair, Restoration and Manipulation of Photos and Documents
•

tears & rips 

•

faded and dulled

•

cracks

•

scratches

•

water damage

•

fire & smoke damage

•

mold

•

reconstruct missing areas

•

remove pen marks/writing

•

stains

•

color correction & restoration

•

color black and white

•

remove people or distracting elements

•

change background

•

combine photos

•
Photo Print and Document Scanning
•

paper photos

•

black & white

•

color

•

glossy

•

matte

•

Polaroid

•

photo post cards

•

tintype photos

•

newspaper articles

•

documents

•

medical records

•

report cards

•

school papers

•

childrens artwork

•

diplomas

•

business cards

•

car titles

•

property records

•

birth certificates

•

marriage certificates

•

death certificates

•

naturalization records

•

immigration records

•

military papers

•

driver's license

•

post cards

•

hand written letters

•

photo albums

•

scrapbooks

•

any size document

•

small three dimension items

•

record albums

•

45rpm records

•

military medals

•

rosaries

•

religious items
Negative, Slide and Transparency Scanning
•

black & white

•

color

•

negatives

•

transparencies

•

slides

•

110/126/127 negatives

•

35mm negatives

•

35mm slides

•

110/126/127 slides

•

glass mounted slides

•

plastic mounted slides

•

cardboard mounted slides

•

APS negatives

•

Kodak disc film

•

Kodachrome transparencies

•

stereo negatives

•

glass plate negatives

•

medium format

•

large format

•

110/120 negatives

•

wet fluid scanning
Bound Books and Manuals Scanning
•

hardcover books

•

paperback books

•

manuals

•

pamphlets

•

yearbooks

•

diaries

•

journals

•

memoirs

•

event programs

•

scrap books

•

photo albums

•

family history books

•

comb bound

•

3-ring bound

•

spiral bound

•

loose document collections
Other Services
•

transfer scans to cd or dvd

•

transfer scans to USB drive

•

add captions to image metadata

•

slide shows

•

custom collage posters

•

custom digital photo albums

•

custom PDF flip books

For more information on our services and prices, see our Services page.
A Little More Personal Information…for those that are interested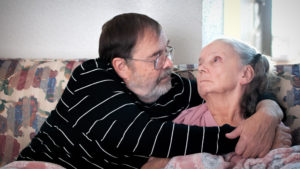 I'm not sure if it's proper to dedicate a website to someone but I'm going to do it anyway. This website is dedicated to my beautiful wife Cherry. On July 11th, 2014, Cherry had a massive stroke and has been a resident in a skilled nursing home since then.
January 5, 2023 edit:
I've often told people that Cherry's nursing home was going to kill me before it killed her but as usual, she proved me wrong.
My beautiful, sweet wife drew her last breath a few minutes after 10 am this morning.
Thank you for all of the thoughts and prayers over the last tough years, they are much appreciated.
Eternal rest grant unto her, O Lord and let perpetual light shine upon her. May her soul and all of the souls of the faithful departed, through the mercy of God, rest in peace.
Amen.
Cherry Lynn Burgin Smock
May 28, 1940 – January 5, 2023
Before the stroke, Cherry was at my side for over 40 years, helping me in many ways. She worked with me on many photo projects especially the 360 degree panoramas that I did of several beautiful Texas churches, she was my packer and shipper for all of those years that we sold cameras, projectors, darkroom equipment and other photographic items.
But most important, she knew her way around a scanner and she scanned many vintage photos over the years.
After three years of driving back and forth twice a day to care for my wife, I finally decided that enough is enough and I moved into a little apartment across the street from the back door of the nursing home. I still spend much of my time making sure that she gets the best care available. My scanning business is located in that apartment and I bring Cherry home with me everyday for four hours or so while I am working at my desk.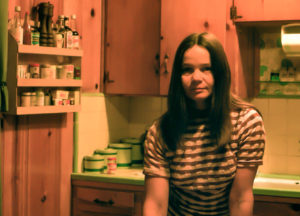 Here's a tribute that I wrote for my beautiful, talented friend and wife of almost 45 years, a paradox in many ways but by far the most fascinating person I've ever met.
…a natural born salesperson whose charm and personality made it damn near impossible for most people to say no to her.
…a true lady who was willing to dress up for a business meeting but more comfortable in her jeans and boots, feeding the hogs.
…a culinary genius who could cook just about any kind of food, who could just as easily make delicate sweets as she could catch a live critter on the side of the road, butcher it, process it and make a scrumptious meal out of it.
…a lady with a soft heart that loves all of God's creatures, dogs, cats, horses and even wild animals could sense that love and were always at ease with her.
…a realist that knew that God provided animals for our use, she could hunt, fish, kill and skin just about any type of animal.
…a lady with a green thumb who could grow just about any food or decorative plant.
…a problem solver, a hard worker, a skilled hand that could upholster a couch, pick a lock, pop the hood and fix a vehicle, build a fence, design a rabbit coop, work with tools, pull you out of the ditch with her 4-wheel drive truck or just lend a hand with any project you had in mind.
…a champion to those in need, she loved taking care of and worrying about the downtrodden…young, old, sick, homeless, crazy, it didn't matter to her, if you needed help, she would see that you got it.
…a loyal friend to a lot of people that knew they could call on her anytime, day or night.
…a Christian woman who lived her faith, a firm believer in a good, loving God, she loved praying for anyone in need.
…willing and able to physically fight for herself, her family and what she thinks is right.
…a loving wife, mother, grandmother, great grandmother who was always there when someone needed her.
Although she is no longer capable of doing the wonderful things she was known for, she still manages to smile and bring some small amount of cheer to an otherwise dreary day.